FMEA robustness tools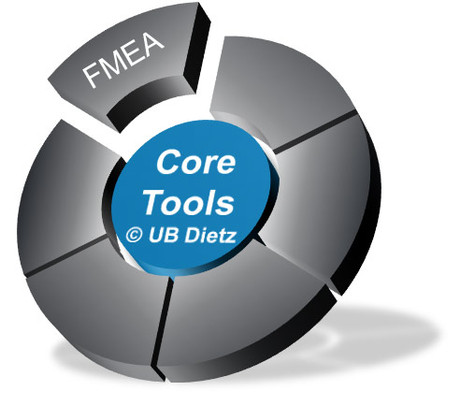 1. Objective (why?)
Creating successful products from ideas. The product development process (PDP) must be mastered in order to achieve this aim. Much of what companies from the automotive sector have done first is making its way into other sectors. There is a wealth of experience as to how PDP must be arranged so that series production can be achieved without any problems.
The process itself is and remains highly complex, as:
Product development takes place across departments or often across companies
For cost and time reasons, many activities are performed simultaneously
Smart solutions demand high functional densities
2. Procedure (how?)
6 core tools that really help


SPC – statistical process control: Controlling and ensuring ppm quality for products and processes during series production.
MSA – measurement systems analysis: MSA methods and test process suitability according to VDA 5 to ensure that measurement systems are suitable for the respective use.
8D method: Problem-solving method systematic problem-solving to work through acute problems in a structured manner and prevent reoccurrence.
APQP – advanced product quality planning:Advanced quality planning and project planning according to VDA 4.3 – Project management for new processes and products APQP or project planning and safeguarding the maturity level form the framework for applying the other core tools.
FMEA – failure mode and effect analysis: Management of process and development risks to systematically analyze potential design flaws and design-based malfunctions as well as potential failures in production and assembly processes.
PPAP – production part approval process: or PPA – production process and product approval according to VDA 2 approval procedure and first inspection to demonstrate that products and processes fulfill all requirements at the start of series production.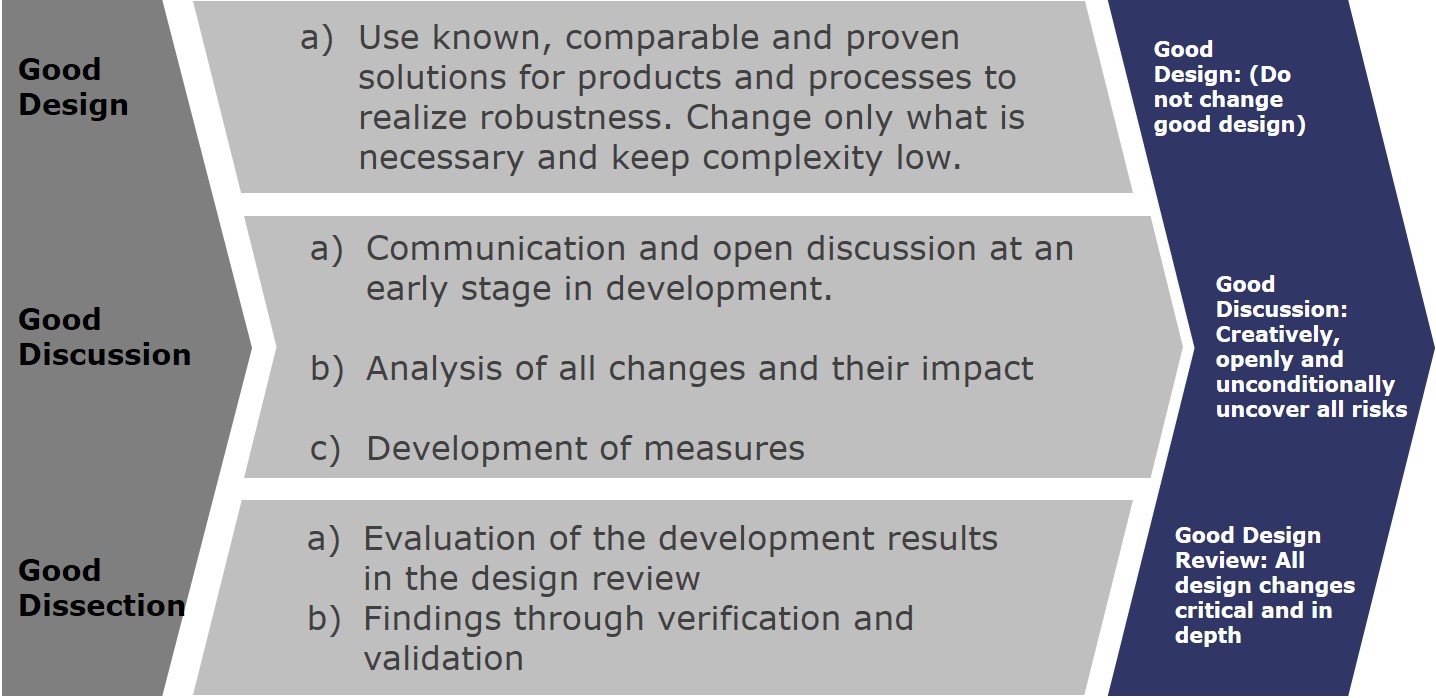 APQP advanced product quality planning and control plan
APQP is a complex procedure. It therefore tends to be referred to as a process rather than a single method. APQP describes relatively comprehensively which activities are to be performed before the start of production for a product in order to guarantee a high-quality product for the end customer. APQP thus means that the quality is mainly determined when defining and developing a product and not later on in series production.
The basic principles for APQP are described in QS-9000 and ISO/TS 16949 and the 5 (formerly 7) accompanying documents. Furthermore, some automotive manufacturers have made these specifications even more precise and expanded the process with several components. At this point, we will concentrate on the description of the world's biggest automotive manufacturer, General Motors, and the general presentation of AIAG.
According to AIAG, the individual components of the APQP process are:
Design reviews
Prototype build – control plan
New equipment, tooling and facilities requirements
Special product and process characteristics
Gauges/testing equipment requirements
Team feasibility commitment and management support
Product/process quality system review
Process flow chart
Process FMEA
Pre-launch control plan
PPAP (production part approval process)
Production control plan
Run@Rate
Timing charts/open issues
At GM, the APQP process is divided into 17 individual components. These are arranged as follows:
Commodity sourcing strategy meeting
Technical reviews
WWP - APQP assessment and sourcing
Supplier gate review
Timing charts/open issues
Feasibility and manufacturing assessment letters
Flow chart
Design reviews
Gauge, tool and equipment review
GP 11, pre-prototype and prototype process
Process FMEA development
GP 12, early production containment
PPAP (production part approval process)
GP 9, Run@Rate